VarlaWeb
Principal site. Blog, poetry, fiction, essays and articles.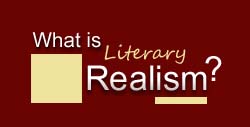 What is Literary Realism
Mini-site. Comprehensive on-line guide to identifying literary realism and appreciating the problems and potential that define it. Approaches literary realism from a philosophical, historical, and critical perspective. Many examples, resources, as well as practical appreciations and study questions.

Tones of Estrangement in the Works of Joseph Sheridan Le Fanu
Mini-site. Study guide on the Irish gothic and ghost story writer J. S. Le Fanu. Focus on the nationalist qualities and theme of estrangement in his works. Includes biography, glossary of relevant terms, example analysis of "The Child that went with Faeries", study questions (general and specific), and a list of resources.